Wavlake Artist Splits
We are thrilled to announce the introduction of an exciting new feature in the latest update of Studio, called Artist Splits. This highly anticipated feature empowers artists by giving them the ability to include up to 4 Wavlake users in the payment split for their tracks.

With splits, artists can now collaborate and share revenue with their fellow musicians, producers, and collaborators more easily than ever before. This not only fosters a sense of community and teamwork within the Wavlake community but also allows artists to allocate earnings more fairly and transparently. We believe this new feature will revolutionize the way artists collaborate and monetize their music on Wavlake, making it an even more vibrant and inclusive platform for all music creators.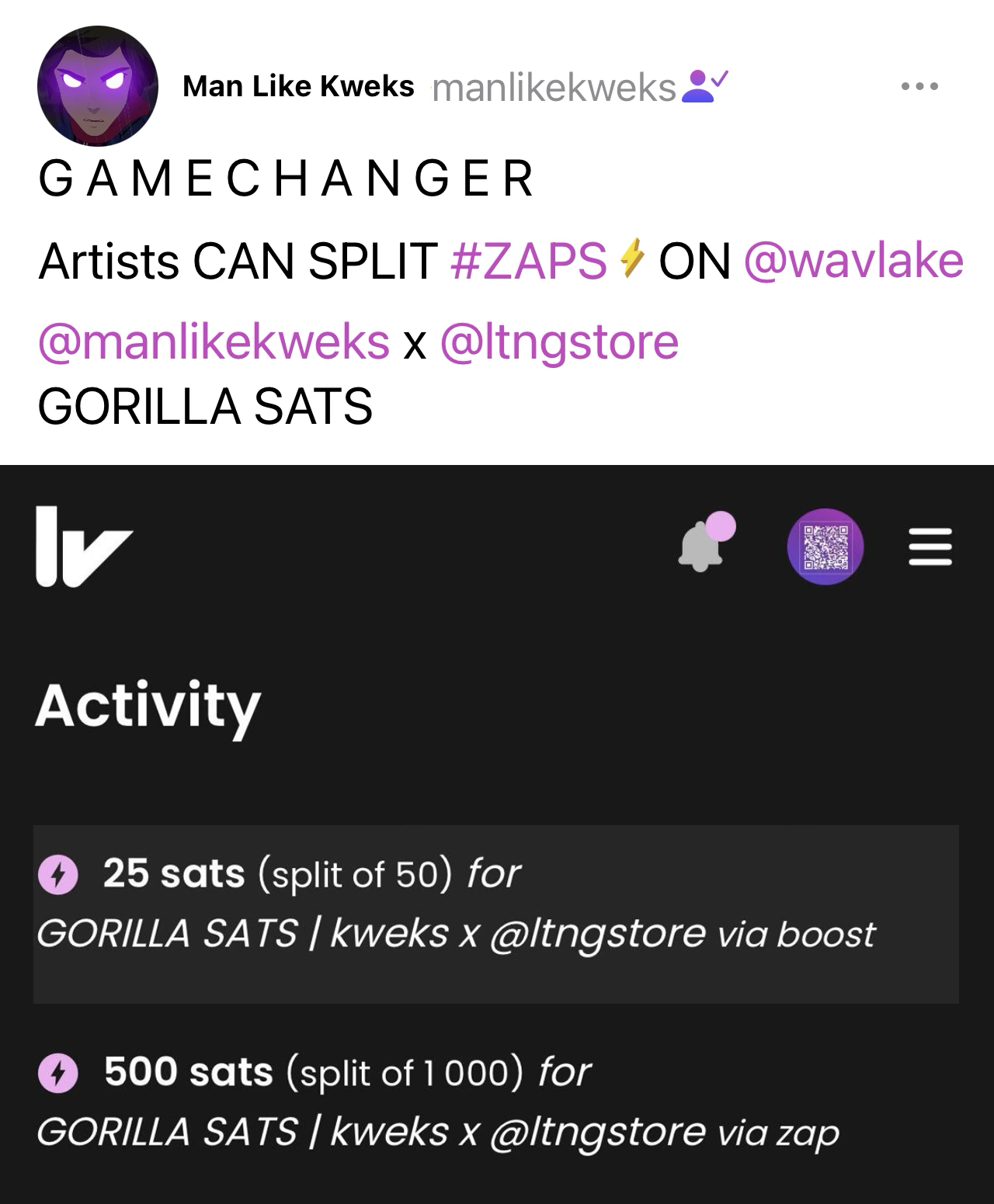 How does it work?
When editing a track, artists have the convenience of easily entering the usernames and the respective percentages of the participants in the dedicated split field. This allows for a seamless and efficient process. In addition, artists also have the flexibility to manually add the track percentages or distribute them evenly among all participants with just a single click of the "Even Split" button. This user-friendly feature ensures that artists can quickly and accurately allocate credit to the contributors, facilitating collaboration and transparency in the music creation process.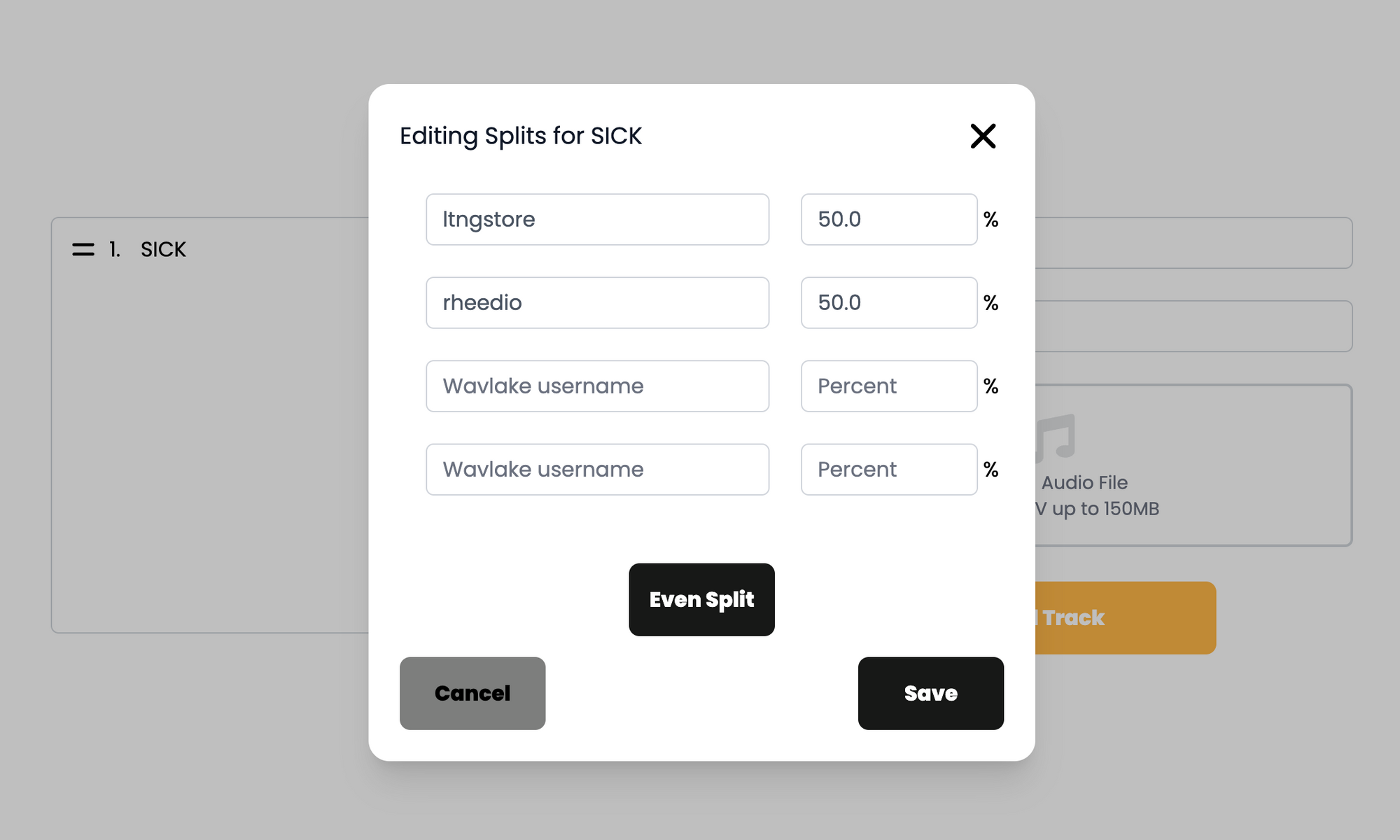 It is worth mentioning that any Wavlake user, regardless of whether they are an artist or a listener, is eligible to take part in the split. When adding participants, please make sure to verify their usernames as they might be different from their artist names.
To locate usernames, simply click on the avatar located in the top right corner of the screen.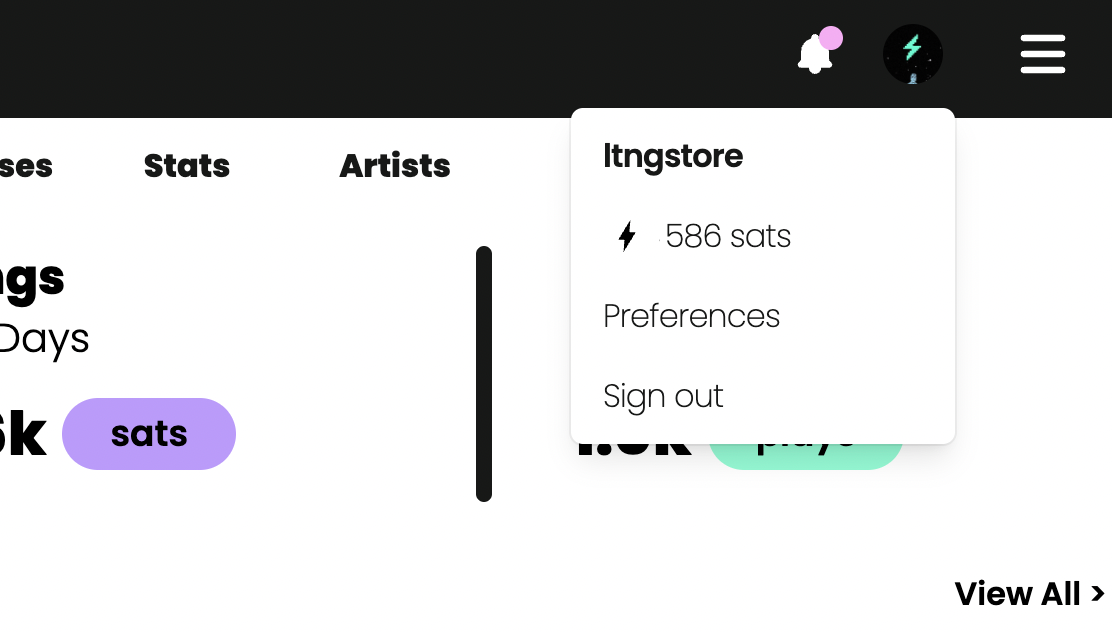 Once the splits have been enabled and a payment has been sent, all parties involved will be able to see the payment in their respective activity pages. This means that each participant will have a clear record of the payment, making it easier to track and manage their earnings.

In the coming weeks, we plan to introduce more split integrations to further enhance the functionality and improve the user experience.
If you encounter any issues or have any questions regarding the Artist Splits feature, please do not hesitate to reach out to us. We value your feedback and strive to provide the best possible service to our users.